Center for American Progress
A Blending American Youth
Decades of immigration have altered the racial and ethnic makeup of the United States, and it is today's children who will be the vanguards of this new, diverse America. ...
A Voting Rights Story
Over his nearly 50 years in the North Carolina state legislator, Rep. Mickey Michaux helped increase voting rights and participation. However, recent efforts in the state are putting these advances at risk. ...
Powering Progress: 2016 Progressive Party
This week, American Progress hosted its annual Progressive Party, featuring Sen. Cory Booker (D-NJ), who discussed the enduring and unifying values of the progressive movement and the need for new policies that lift up all Americans. ...
Oregon's Success Shows Way Forward for Automatic Voter Registration
Research explains why Oregon's automatic voter registration program can successfully register the greatest number of eligible voters. ...
Global Progress: New Ideas for the Future of the Global Progressive Movement
A new generation of progressive leadership is emerging in Europe and North America that is rising to the challenge of inclusive prosperity, climate change, and need for institutional reform. ...
Moving Forward Together
Wherever people are practicing inclusive politics, inclusive economics, and inclusive social policies, good things are happening. ...
The Promise of Progress
An agenda for shared prosperity, diversity, and innovation can help progressives deliver on the promise of progress. ...
Global Challenges, Progressive Solutions
The global progressive movement has been behind almost every social advance of the past decade. In the 21st century, it is needed more than ever. ...
The Nation.
Ask the Candidates If They Are Ready to Legalize Marijuana--And, If Not, Why?
John Nichols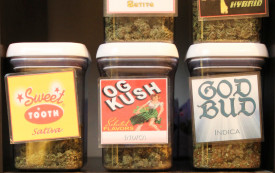 An Arizona referendum, on the ballot the same day as the presidential election, provides a perfect opening for debate questions that need to be asked.
In Greece, the Refugee Crisis Worsens While the World's Attention Turns Elsewhere
Anna Lekas Miller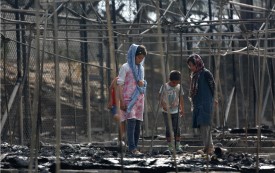 The EU's resettlement plan has failed--tens of thousands are now stranded in dangerous, unsanitary camps.
How to Protest Without Offending Anyone
Khalid Rahmaan
Alternatives for kneeling during the National Anthem, blocking traffic, and more.
Who's Afraid of 'Russia Today'?
Adam H. Johnson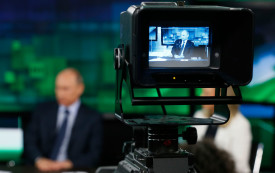 Hand-wringing over Kremlin propaganda says more about about US media's insecurity than it does Putin's reach.
19 Questions From 'Nation' Writers That Trump and Clinton Should Answer at the Presidential Debate
The Nation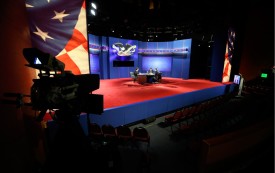 We want answers on foreign policy, inequality, nuclear weapons, crime and policing, and more.
The Fight Against Austerity Started Here
Sarah Jaffe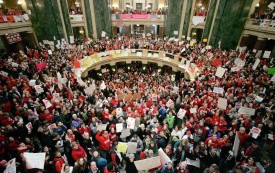 In 2011, the people of Wisconsin challenged the right's austerity agenda. Their uprising was even more revolutionary than you think.
The NBA Is Trying to Convince Players Not to Protest Police Brutality on the Court
Dave Zirin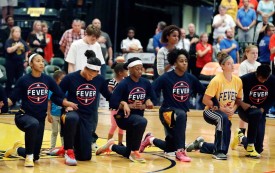 But WNBA players have shown why it's probably not going to work.
Yes, Donald Trump Can Win the First Debate--Here's How
Joan Walsh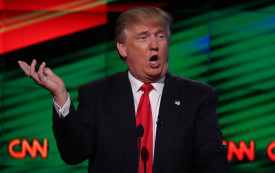 If the moderator lets him lie, Clinton could be in trouble.
Is Human Rights Watch Too Closely Aligned With US Foreign Policy?
Mark Weisbrot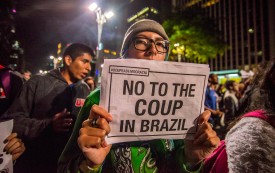 It has ignored repression by regimes close to Washington and dismissed criticism--by Nobel laureates--of its conflicts of interest.
'The Nation' Has New Digs
Richard Kreitner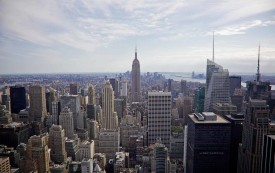 From our new offices crosstown, we can see not only the Hudson River but a good stretch of our own history.
Campaign for America's Future