Center for American Progress
Powering Progress: 2016 Progressive Party
This week, American Progress hosted its annual Progressive Party, featuring Sen. Cory Booker (D-NJ), who discussed the enduring and unifying values of the progressive movement and the need for new policies that lift up all Americans. ...
Oregon's Success Shows Way Forward for Automatic Voter Registration
Research explains why Oregon's automatic voter registration program can successfully register the greatest number of eligible voters. ...
Global Progress: New Ideas for the Future of the Global Progressive Movement
A new generation of progressive leadership is emerging in Europe and North America that is rising to the challenge of inclusive prosperity, climate change, and need for institutional reform. ...
Moving Forward Together
Wherever people are practicing inclusive politics, inclusive economics, and inclusive social policies, good things are happening. ...
The Promise of Progress
An agenda for shared prosperity, diversity, and innovation can help progressives deliver on the promise of progress. ...
Global Challenges, Progressive Solutions
The global progressive movement has been behind almost every social advance of the past decade. In the 21st century, it is needed more than ever. ...
The Lonely Life of a Progressive
The challenges facing today's progressives are larger than ever, but it is still a great time to be a social democrat. ...
Third Way, Again
The Third Way agenda of the late 1990s showed that economic growth and social justice could be mutually reinforcing. ...
The Nation.
Seeing Appalachia Through the Eyes of Appalachians
Layne Amerikaner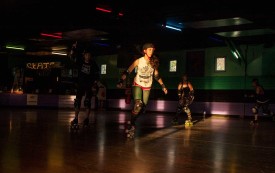 Several new media projects are re-envisioning a region long stereotyped as backward and ignorant.
Tell Democrats to Stand Up to Big Pharma
NationAction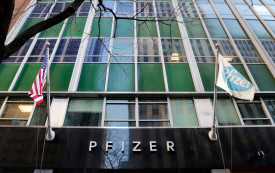 While Americans struggle to pay for the medicines they need, the pharmaceutical industry rakes in obscene profits.
An Urgent Message From the UK: Take the Trump Threat Seriously
John Nichols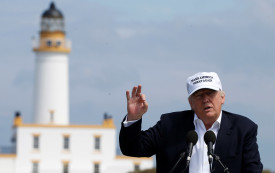 A progressive politics that addresses the fears of voters who have been battered by austerity, globalization, and deindustrialization is absolutely necessary.
War Is Over in Colombia
Greg Grandin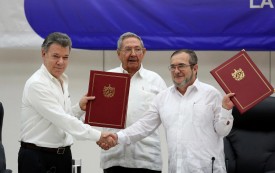 The end of the war could integrate Colombia more fully into Latin America.
What Are the Risks of Brexit?
Jeff Madrick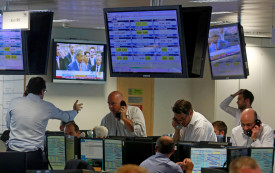 Falling trade, global recession, growing nativism--but it's possible to mitigate these risks, if we finally end austerity.
Disgust With Elites and Fear of Others Drove the Brexit Vote
D.D. Guttenplan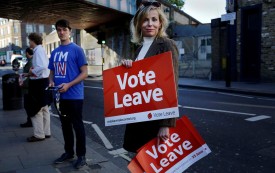 I landed this morning in London, the capital of a nation that voted to turn its back on its neighbors.
The Depressing Truth About How Sexism Changes Us
Lauren Duca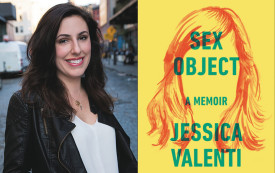 In Sex Object, Jessica Valenti asks "Who would I be if I didn't live in a world that hated women?"
Maine's Governor Is Threatening to End Food Stamps
Alyssa Peterson, Jeremy Slevin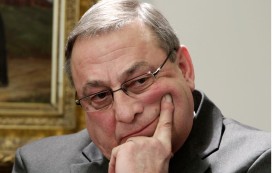 The move would kick 190,000 people out of the program, and it's probably illegal.
Inequality Is Even Seeping Into Preschool Classrooms
Michelle Chen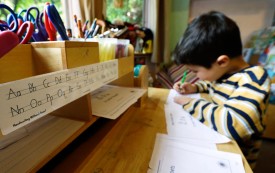 Education disparities start early.
Political Elites' Program of Austerity Set the Stage for Brexit
Dawn Foster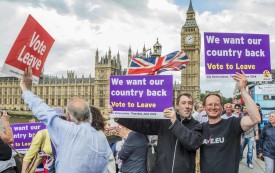 Scapegoating immigrants for economic suffering is easier than confronting the politicians that crafted austerity policy.
Campaign for America's Future
The Democratic Strategist
The Labour Party's Immigration Problem
In the reaction to the British vote to leave the European Union, there have been a lot of loose analogies made between the US and the UK I discussed one of them at New York:
Anyone who has ...
Trump's First Road Trip as GOP Leader Deepens Brexit Mess
Anyone who has been wondering about Donald Trump's capacity for statesmanship and global economic leadership will find an instructive read this morning at HuffPo, Lee Moran's "Angry Scots Troll Donald Trump Over Brexit Gaffe: The Donald got his ...
California Democrats Adopt Unity Reform Resolution
Most Democrats are aware that Bernie Sanders' campaign has been pushing for certain changes in the presidential nominating process. Unfortunately, they are so tied up in that campaign's claim that the system is "rigged" against its own candidate that ...
Greenberg Quinlan Rosner Research: Latinas on Trump, Policies, and Voting in 2016
Findings from a National Survey of Hispanic Women A recent poll of Latina voters commissioned by American Women, Voto Latino Action Network and iAmerica Action[1] highlights the important role of Hispanic women in this year's presidential elections. These women are ...
Political Strategy Notes
Speaker Paul Ryan adjourned the House, but the Democrats conducting the sit-in to protest GOP/NRA obstruction of even a vote on popular gun safety measures will continue. More details are expected today, report Deirdre Walsh, Manu Raju, Eric ...
Rep. Lewis, Dems Lead Sit-in in House to Protest GOP Inaction, NRA Obstruction of Gun Safety
"We have a mission, a mandate, and a moral obligation to speak up and speak out until the House votes to address gun violence. We have turned deaf ears to the blood of the innocent and the concern of ...
Dean: Clinton's 50-State Strategy Can Build Enduring Democratic Majority
In his CNN Opinion post, "How Clinton can redraw the map," Howard Dean credits Hillary Clinton with making some strategic moves which can help secure working Democratic majorities down-ballot for decades to come. As Dean writes,
Most presidential campaigns ...
Political Strategy Notes
"Almost Every GOP Senator Just Voted to Keep Letting Terror Suspects Buy Guns: Once again, gun safety measures fail to move forward in Congress after a massacre," reports Becca Andrews at Mother Jones. "Democratic pollster Stan Greenberg says Republican ...